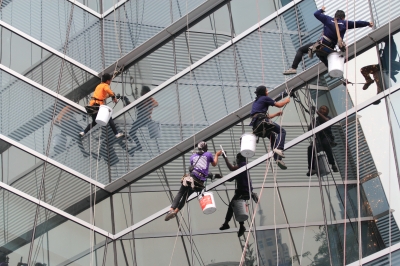 Property Maintenance Services
Property Maintenance Services for apartments, housing estates, apartments and retail properties, villas, condominiums, apartments housing estates and resort villas,
Engineering & preventative maintenance

accounting & financial reporting

Human resources, recruitment & training

Value enhancement

Energy management

Safety programmes

Security & cleaning management

Consultancy services including design,

Advice & property management audits

Private villa management services for individual owners
Our property utility management services are preferred by many clients in HYDERABAD. We are efficient to arrange everything from handling utility bills, money matters, legal issues, maintenance, renovation to repairs and so on. The property management services provided by us include residential, commercial and retail spaces besides vacant property. Some of the major property management services are as mentioned below:

• Identifying the tenant
• Finalize the deal (Agreement)
• Collecting the Rent
• Deposit of rent to Customers Bank A/C
• Representation as agent of Landlord
• Property Valuation (Done by every year)
• Personal visit (Twice in a month)
• Consultancy on investment
• Yearly EC

NRI Services:

If you are a Non Residential Indian (NRI) having your own property in Hyderabad, then no need to worry about your property. We have designed an exclusive suite of property management services based on your requirements. Our attractive property management service for NRIs include property reports, market analysis & property valuation, analysis of options, negotiation with landlord, property renting out services, private sector operators, renting out property and property management. We have a strong team setup for this particular department to create your distinct needs and offer best services.